The Anti-Corruption Commission (ACC) is investigating a payment of N$100 million made by Namcor chief Immanuel Mulunga to a joint venture that involved a fast-living German businessman, Lars Windhorst, who is facing several lawsuits from creditors in Europe.
This transaction also involves two businessmen from Nigeria and The Netherlands.
The ACC has given Namcor until today to answer their questions regarding the transaction that was made without the board's approval.
ACC director general Paulus Noa yesterday confirmed to The Namibian that his team is investigating the matter.
"I can confirm that we are investigating the transaction. In actual fact, we have already opened a docket and have summoned management to provide us with an explanation," he said.
"Part of the information we would like to know is how the money was paid, the beneficiaries or partners involved, and so on".
He said they are following all procedures required while conducting the investigation.
"We have asked for all documentation from management, and we have given them until Friday, 31 March 2023, to provide what we have asked," Noa said.
Mulunga yesterday confirmed that the ACC has contacted the company.
"Yes, we have heard from the ACC. We will provide them with the requested documentation," he said.
Minister of finance and public enterprises Iipumbu Shiimi in a text response yesterday said the ACC is mandated to investigate the case.
"I didn't request an investigation, but I believe the ACC is empowered by its act to investigate any matter that falls within its ambit," he said.
The transaction relates to oil blocks in Angola in which Namcor and two of its partners – British-registered Sequa Petroleum and Petrolog Group – formed a group called Sungara Energies in April last year.
This joint venture agreed to pay N$8 billion (US$451 million) to Sonangol P&P for a 10% interest in block 15/06, 40% working interest in block 23, and 35% working interest in block 27.
The consortium was supposed to pay N$400 million (US$22,6 million) as a deposit fee to Sonangol Petroleum within five business days after receiving the conditions.
Namcor agreed to pay US$10 million (N$170 million) toward the deposit.
However, the partners only paid US$6 million (N$102 million), leaving a shortfall of US$6,7 million (N$100 million).
It is unknown which partner failed to pay.
Mulunga then took the transaction to Namcor's board on 19 August 2022, but the board allegedly rejected the proposal to pay the N$100 million.
It appears Mulunga went ahead to finalise the transaction without the board's blessing. The money was allegedly paid to an account in Mauritius, adding more question marks to the transactions.
Mulunga said he believed Namcor would have lost the deal if it failed to pay the additional N$100 million.
Namcor's management claims the oil block is producing commercial oil and adds N$700 million to their balance sheet.
Namcor's 2022 annual report says Namibia's national oil company and their partners will pay an additional US$20 million (N$350 million) as an investment into Angolan oil blocks.
Sources say Mulunga believes the board approved the transaction in 2021.
This transaction is one of the many issues the board has clashed on.
One of the board members who questioned the N$100 million transaction is Jennifer Comalie.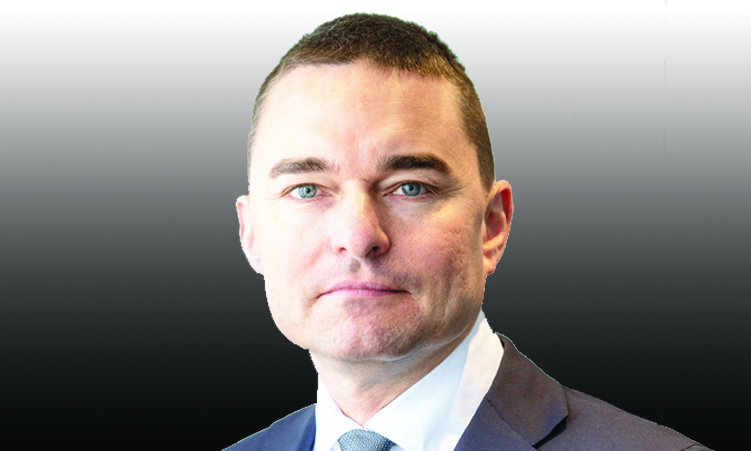 WHO IS WHO?
United Kingdom (UK) company records show that Sungara Energies was registered in the UK on 6 December 2021.
Sungara Energies' directors were named as Vincent Osayande Ebuh, Jacob Broekhuij­sen, and Mulunga.
Ebuh is a Nigerian businessman, while Broekhuijsen is a Dutch citizen and founder of Sequa Petroleum.
International news organisation Financial Times last year reported on a court case involving a fast-living German financier, Lars Windhorst, who partnered with Namcor in the Angolan oil block.
The story was mainly about several lawsuits filed against him by aggrieved creditors in the UK.
"Windhorst's long-struggling Sequa Petroleum acquired an interest in some Angolan offshore oil fields through a new joint venture with Namibia's national oil company (Namcor) and Nigerian entrepreneur Vincent Ebuh's Petrolog Group."
It's unclear if Namcor carried out due diligence on their potential partners before they invested over N$200 million of public funds into the deal.
Namcor sources said Windhorst has left Sequa Petroleum.
The Namibian could not verify that claim.
The news report said the businessman oversaw a billion-dollar empire, but his company H20 has now slid into a crisis after the Financial Times exposed the scale of its outsized bet on Windhorst.
"Investors' money is still trapped in the so-called 'side pockets' H2O set up to isolate €1,6 billion (N$28 billion) of these hard-to-sell assets".
The Financial Times said: "Windhorst does have a habit of escaping precarious situations. In his 30s, he avoided prison after receiving a suspended sentence in a high-profile criminal case, and also survived a plane crash that claimed the life of one of the pilots."