Politically connected individuals linked to Swapo are among the key beneficiaries of the N$500 million green hydrogen pilot projects which are funded by the German government.
Presidential advisor James Mnyupe said political connections did not play a role in the selection of companies.
However, company records show that the son of a former military chief and the relative of Swapo's Otjozondjupa regional coordinator are involved in one of the companies selected to benefit from the free experimental projects.
Namibian Sun reported in 2021 that Mnyupe and Daringo are friends.
Daringo is described by industry insiders as one of the biggest beneficiaries of green hydrogen consultancy contracts. He insists that his relationship with Mnyupe is "professional".
A Swapo supporter, Daringo appears to have been included in the newly formed Green Hydrogen Implementation Authority Office, headed by Mnyupe. Daringo was listed as part of Namibia's delegation that met South African electricity minister Kgosientsho Ramokgopa last month.
The Ohlthaver & List (O&L) group is also a beneficiary of the pilot project.
Mnyupe, who is leading the overall green hydrogen project, says: "I do not believe that aspect [political connections] played any role whatsoever."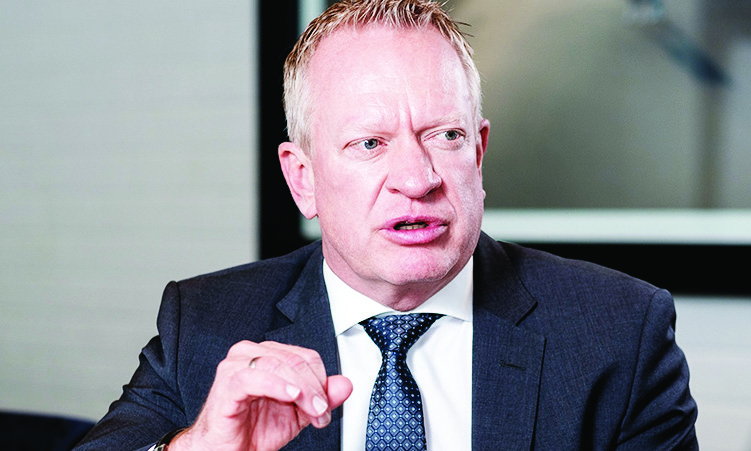 THE PLAYERS
The overall project was launched in September last year.
A joint venture called the Dâures Green Hydrogen project was announced in 2022 as one of the preferred entities to implement the experimental energy project.
Part of that consortium includes an entity called Enersence Energy Namibia, which was formed by a former military commander's son, Martin Nambundunga, and former president Sam Nujoma's granddaughter, Anastacia Imbili.
Nambundunga, Imbili and Dâures Green Hydrogen project chief executive Jerome Namaseb registered Enersense Energy Namibia in July 2021.
Documents show that Enersense changed ownership in July last year – a month before they were selected as one of the preferred bidders.
Imbili resigned from the company in July 2022. Her parents are David Imbili and Usuta Imbili, Nujoma's daughter.
Imbili in March told The Namibian she resigned from Enersense.
"I resigned from that company before they got involved in any projects. I was previously involved in Enersense and chose to relinquish my shareholding to focus on other endeavours," she said.
Imbili was replaced by Elton Katangolo, a businessman who is also a key beneficiary of a solar power deal from NamPower.
The Namibian reported in 2021 that Katangolo was considered close to a senior Swapo politician.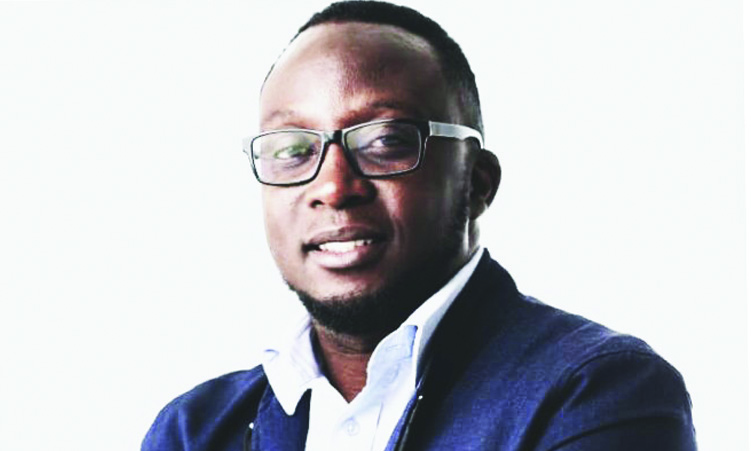 THE SELECTION
Namibia's green hydrogen pilot projects have focused on the creation of a green hydrogen village, a production plant, green schemes and a fertiliser plant.
Government documents show that 26 consortiums have applied for these projects, out of which four were selected by the Green Hydrogen Council.
They are the Dâures Green Hydrogen Consortium, Hyrail Namibia, Cleanergy Solutions Namibia, and Hyphen Hydrogen Energy.
The Green Hydrogen Council is led by controversial National Planning Commission (NPC) director general Obeth Kandjoze, who is facing corruption allegations and has been accused of misleading the Anti-Corruption Commission (ACC).
The council also includes Mnyupe, Namibia Investment Promotion and Development Board chief executive Nangula Uaandja, minister of finance and public enterprises Iipumbu Shiimi, minister of agriculture, water and land reform Calle Schlettwein, minister of environment, forestry and tourism Pohamba Shifeta, minister of mines and energy Tom Alweendo and Bank of Namibia governor Johannes ?Gawaxab.
Kandjoze last week told The Namibian the council is not aware of beneficiaries being close to power.
"The government has developed various systems, processes and institutions to deal with the involvement of all its citizens in state programmes and projects," he said.
"These are well documented through various public laws, policies, and directives to ensure fair, transparent and equitable service delivery and operations from the government."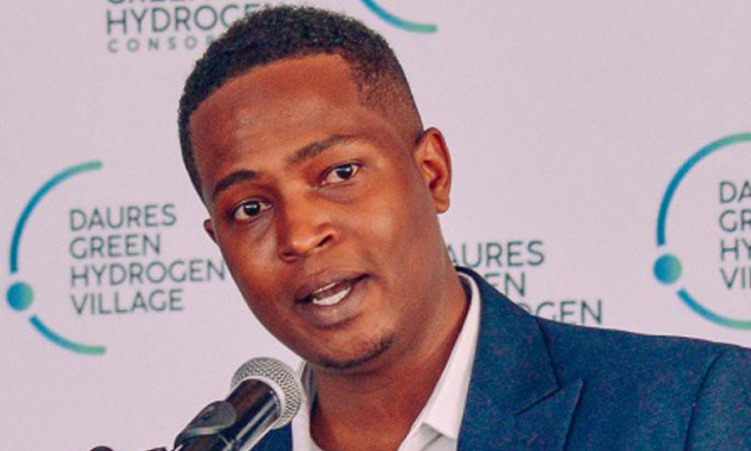 ENERSENSE
Enersense, via the Dâures Green Hydrogen project, appears to be calling the shots in the pilot project.
Their consortium was allocated a N$220 million grant from the German government to implement the project in 18 months.
As of March, the implementers have spent N$37 million (16%) for the construction of phase one in the Dâures constituency.
At present, Enersense is run by Nambundunga, Katangolo and Namaseb.
Martin is the son of Peter Nambundunga, the late Namibian army commander who served from 2005 to 2011.
Namaseb comes from a politically connected family.
His father, Manfred Namaseb, is a businessman, while a relative of his, Immanuel Namaseb, is the former president of the Namibia Football Association.
Immanuel is now in politics.
A staunch supporter of president Hage Geingob, Immanuel currently serves as the Swapo Otjozondjupa regional coordinator.
Immanuel says his political career has no influence in the project.
"We are relatives, however, not frequently in contact," he says.
Enersence co-owner Katangolo, who works at Mobile Telecommunications Company (MTC), was involved in the N$10 billion government's solar and wind energy programme through his company Sertum Energy Namibia.
Katangolo declined to comment.
Other members of the Dâures consortium are the Dâures Daman Traditional Authority, the Tsiseb Conservancy, the University of Namibia, the University of Stuttgart, Fichtner, Windhoek Consulting Engineers, and GeoNet.
Consultant Daringo says his company, Mondjila Project Advisory and Management, provides the Dâures Green Hydrogen consortium with advisory and project management support, "as we do with all our 200 more project sponsors, stakeholders and projects".
Green Hydrogen Council chairperson Kandjoze says Daringo's firm was contracted by the NPC to provide project management support to the government in executing Harambee Prosperity Plan II and NDP5/6 initiatives, which include green hydrogen.
The firm "is not responsible for or involved in the selection of projects or recipients," Kandjoze says.
In March, the Dâures Green Hydrogen consortium advertised subcontract work to generate hydrogen and ammonia for them, raising questions over whether the consortium has the technical capacity for the project.
DEFENCE
The consortium's chief executive, Namaseb, has dismissed allegations that they were favoured.
"I would not call the tender subcontracting, because this is a new phenomenon.
"As green hydrogen has never been done before in Namibia and due its complexity, there is a need to get sector experts on board who have prior experience," he says.
"The insinuation that an award was done purely because of our lineage is an insult and defamatory to the hard work and effort we put into the company."
Namaseb says they were selected on merit.
"The company was founded by young entrepreneurs, who are professionals in their own right," he says.
Namaseb says they first became aware of the green hydrogen pilot projects in the media between August and September 2021.
OTHER PLAYERS
Also in the mix is Consortium 4, Cleanergy Solutions Namibia, a joint venture between CMB Tech and the Ohlthaver & List (O&L) Group.
The Namibian has in the past reported how Ohlthaver & List (O&L) Group's proximity to power helped it survive troubling times, including its relationship with founding president Nujoma.
O&L's chairperson, Sven Thieme, says while they were announced as one of the recipients of grant funding for a pilot plant, the process is not yet complete.
"The expected amount of grant support is less than half of the required investment, meaning the shareholders put in significant funds themselves to make the pilot plant a reality.
"Our early vision to become involved in a new, uncharted industry and our willingness to invest into a non-commercial plant to unlock a future industry brought us to where we are today."
Consortium 3, known as Hyrail Namibia, includes Hyphen Technical, CMB Tech, TransNamib, University of Namibia and Traxtion.
Consortium 17 involves Hyphen Hydrogen Energy, which proposes H2 dual-fuel locomotives.
The consortium is led by Konrad Boshoff.