AANANGESHEFA Set-son Shifidi, Shapwa Kanyama, John Savva, Ali Dharani osho wo omukuluntuwiliki gwehangano lyoNational Petroleum Corporation of Namibia (Namcor), Immanuel Mulunga oyo yamwe mboka ye li momusholondondo omule gwaanamadhina mboka ya gandja oshimaliwa kiigongi yopetameko yopapolitika yomupevipresitente gwongundu yoSwapo, Netumbo Nandi-Ndaitwah.

Oshigongi sha ningwa momasiku 11 Novemba mOvenduka, otaku hokololwa kutya kumwe omwa gandjwa oshimaliwa shooN$712 000, omanga wo taku hokololwa kutya moshigongi shomOlyomakaya, mOshakati, natango aanangeshefa noohandimwe oya thigathanapo mokugandja oshimaliwa kuNandi-Ndaitwah.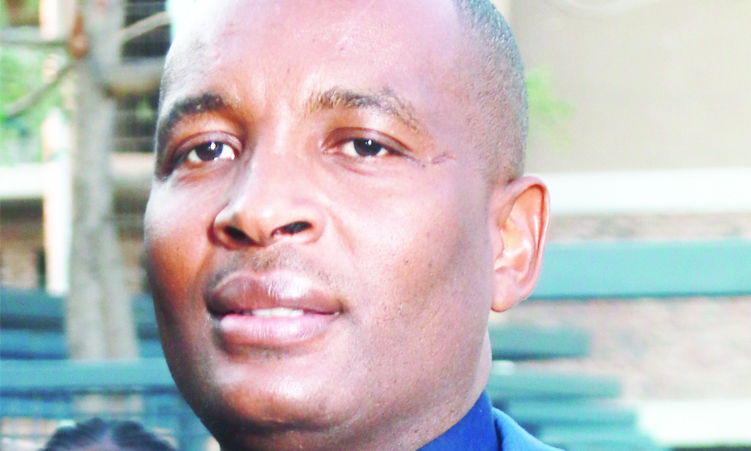 Nonande omusholondondo ngoka tagu ingaana koWhatsApp otagu ulike kutya oshimaliwa sha gandjwa moshitopolwa shaKhomas osha thikama pooN$409 000, oohandimwe mboka ye li popepi noshinima shoka oya popi kutya oshimaliwa kumwe shoka sha gandjwa poshigongi shomOvenduka oshi li pooN$712 000.

Pauyelele wa zi konzonkundaneki yi li popepi noshinima shoka, oonakugandja oshimaliwa yamwe oye shi ningi paholamo.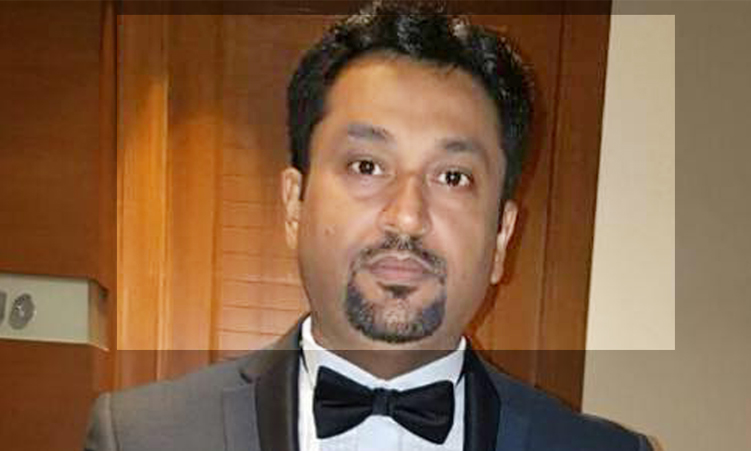 Oshinima shokugandja oshimaliwa kaanapolitika kashi shi oshipe, ashike otashi gandja ethano lyomuule kombinga yiimaliwa noohandimwe mboka taya gandja oshimaliwa kiikonga yopapolitika yaNandi-Ndaitwah.

Aayambidhidhi yamwe yaNandi-Ndaitwah oya popi kutya oya kutha ombinga mokugandja oshimaliwa shiigongi ye, opo kaaku longithwe oshimaliwa shepangelo nenge shongundu shoka lwanima tashi vulu shi ke ete oohapu kutya okwa longitha nayi oshimaliwa.

Egandjo lyoshimaliwa ngashingeyi olye eta oshinima shokwiiyulika, omanga koombinga dhimwe osha ninga po omathigathano pokati kiitopolwa.
'INO DHIMBWA NDJE'
Omundjandjukununi nomunawino gwiikwapolitika Rui Tytende okwa tongonona egandjo lyoshimaliwa ongomukalo gokutya "alikana, ino dhimbwa ndje" – uuna wayi koshipundi.

Okwa popi kutya omusholondondo gwaagandji yoshimaliwa otagu ulike nkene aantu taya itula kiipundi yoyene opo ya ka mone omauwanawa kuNandi-Ndaitwah ngele okwa sindana omahogololo gomo2024.

"Tala kaantu mboka ye li popepi naye – kayeshi ashike aanapolitika, ashike naanangeshefa. Onkene aantu otaya itula pomahala gawo. Ngiika epulo tushi ku pula oondyoka ngele Nandi-Ndaitwah okushi ngaa ngoka ta gandja oshimaliwa naangoka itaa gandja.

Ashike ngele omusholondondo gwaamboka ya gandja otagu andjaganekwa koongundu hoka e li, naamboka taya gandja oshimaliwa oye shi kutya oko e li, nena shoka osha fa tashi ti 'alikana, ino dhimbwa ndje'," osho a popi ngaaka.

Tyitende okwa popi kutya otashi kala wo nawa okutala kaanapolitika aakulu mboka ya li nayo ya gandja oshimaliwa shiigongi yopapolitika, kutya uuwanawa washike kwa li ya ningilwa.

"Ngoye ishewe to tala kaanangeshefa ngaashi Shapwa Kanyama, ngoka a gandja ooN$10 000 (moshikonga shomOvenduka). Aantu mboka oya kala taya imonene omauwanawa goobiliyona mootendela dhuuministili wuundjolowele . . . oye li le po okwiimonena omauwanawa gawo yoyene. Kaye na konasha ngele [epangelo] otali gandja omayakulo geli nawa nenge hasho. Uuna ya gandja sha, nena oya tega ya ka pewe sha," osho a popi ngaaka.

Kanyama poshikonga shaNandi-Ndaitwah mOvenduka omasiku ga zi ko okwa gandja ooN$10 000, oongombe ndatu, omanga ehangano lye lyedhina Africure Pharmaceutical Namibia olya gandja ooN$50 000.
Sho tati ko sha kombinga yegandjo lyoshimaliwa koshikonga shaNandi-Ndaitwah, Kanyama okwa popi kutya "osha zi komutima gwe".

"Ngame omukwaSwapo konduko ngaashi Aakwaswapo yalwe. Ohatu ningile ongundu yetu nohole, pwaana etegameno lyokugalulilwa sha," osho a popi ngaaka.

Omunawino miikwapolitika Ndumba Kamwanyah okwa popi kutya Nandi-Ndaitwah okutaamba omakwatho ngoka goshimaliwa itashi mu pewa uuwanawa wa sha wokukala omukondjithi guulingilingi a yela.

"Okutaamba oshimaliwa okuza kaanangeshefa, unene tuu kwaamboka ye na olunyala momulandu gwegandjo lyootendela dhepangelo, otashi vulika shi nyateke edhina lye lyokukala keena olunyala miikumungu yuulingilingi," osho a popi ngaaka.

Kamwanyah okwa popi kutya egandjo lyoshimaliwa koongundu dhopapolitika nenge kaaulikwahogololo okuza kaanangeshefa ohaye shi ningi nomalalakano gokwiimonena omauwanawa gawo yoyene.

Yamwe yomaanangeshefa mboka ya gandja oshimaliwa moshikonga sha ningilwa mOshakati mehuliloshiwike lya piti omwa kwatelwa Dharani gwehangano lyoRani Group, omunangshefa Savva, Erastus Shapumba gwoongeshefa dhoChicco, ehangano lyedhina Kuku Agri, ehangano lyedhina Ezzy Import and Export, International Commercial, osho wo David 'Kambwa' Sheehama. Otaku hokololwa wo kutya iilyo yegumbo lyopashigwana, ookansela yomalelo goondolopa aakulu, oominista, osho wo oohandimwe nayo yamwe yomwaamboka ya gandja oshimaliwa moshikonga shomOshakati.