The of home affairs minister, Albert Kawana, has warned immigration officials against mistreatment of tourists and other travellers at the country's borders.
He was speaking at the Zambezi regional crime prevention awareness campaign meeting, which was held with members of the community police, police officers, leadership, heads of various government institutions and community members at the Katima Mulilo Open Market on Saturday.
Kawana emphasised that tourists are coming to invest in Namibia, create jobs and contribute to infrastructure development, therefore, no immigration officer must be rude to them.
"The immigration officers must conduct their duties and functions in a professional manner, because in today's world we are all competing for economic development as well as for tourism. Consequently, as the head of the line ministry, I will not tolerate the mistreatment of our tourists and other visitors to the country by immigration officials," he said.
He said he was saddened when during 2021–22 he visited Impalila Island to see the high rate of unemployment, as many people were retrenched from a number of lodges in that area, while others had their salaries halved.
"This was experienced not only at Impalila Island, but across the country because tourism almost collapsed. However, this year I went to Impalila Island twice, and I was smiling to see that all those who were retrenched are back, including new ones who are employed," he said.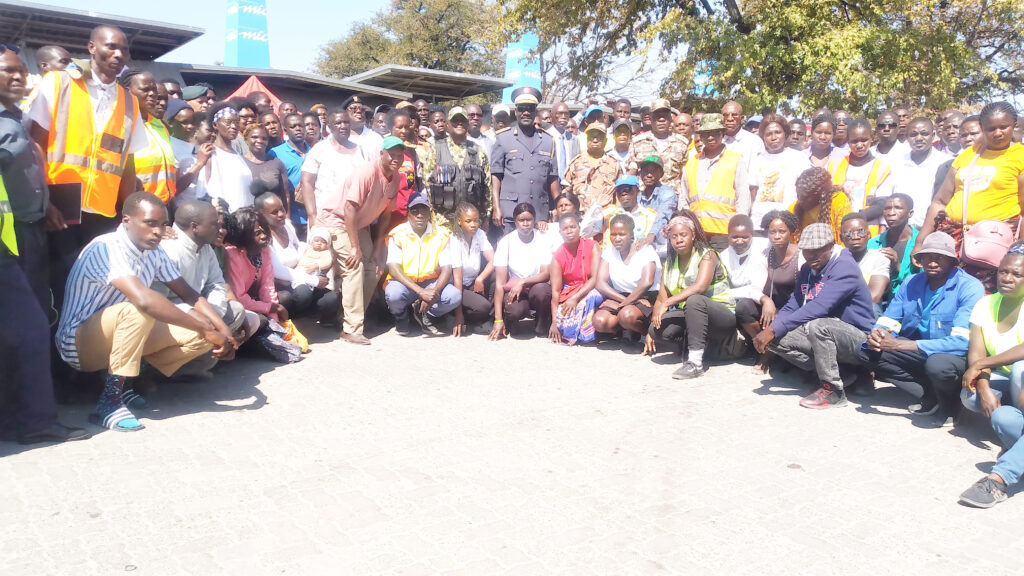 Kawana said the era of instability in Namibia is gone, as they fought to liberate the country, the Land of the Brave, through the armed struggle.
"The war we want to embark on now is against illiteracy, diseases and unemployment, especially among our youth and women. So, let's make Namibia a peaceful, stable and secure country. As our president Hage Geingob always says, we are a friend to all and an enemy to none," he said.
At the same meeting, the police inspector general, Joseph Shikongo, said they are aware that the Zambezi region is a major tourist attraction, therefore, they have put measures in place to ensure that the tourists are safe.
"We, from the public security, should make sure that tourists have a peaceful stay and return to their countries without being harmed.
As a result, I have directed the regional commander to establish the tourist protection unit, which has been approved by my office. The regional commander will now have to mobilise members for the unit to be operational. One of their tasks is going around resorts and lodges to ensure that they engage with owners, as a number of break-ins are being reported at local lodges," he said.
Last week, the tourism minister, Pohamba Shifeta, revealed that the country's tourism is recovering in the aftermath of the Covid-19 pandemic, with more than 461 000 tourists landing in the country last year, compared to the 231 756 tourists who visited Namibia in 2021.