Easter weekend has arrived and with it comes the urge to pack up, head west from Windhoek and make a beeline for the ocean. While Swakopmund is a Namibian centre for adventure travel, including quad biking, sandboarding, hot air ballooning and skydiving, the quaint coastal escape is just as inviting for those keen to traverse the town.
Here are four things to do during a quick Easter weekend away.
Take an Eco-Gliding tour
Nothing says holiday like zipping around on a Segway. At Swakopmund, Eco-Gliding Tours hosts 45-minute educational and scenic guided tours as well as a 15-minute training to get your Segway legs. The company's jetty tour offers a historical perspective of the town and includes landmark stops at the National Marine Aquarium, the iconic lighthouse and the old statehouse. Self-described as "the fun way to explore Swakopmund", Eco-Gliding Tours has discounted rates for locals and SADC travelers (have your ID handy) and is a novel way to see the sights.
Go on an Art Walk
When it comes to an art amble, Swakopmund has quite a few gems. At the artists' arcade on Tobias Hainyeko Street, artists sell a selection of vivid paintings, intricate wireworks and beautiful beaded items as one observes their crafting of the pieces from scratch. Art lovers may also enjoy a stroll towards The Mole through the walkway behind the museum where artisans preside over beautifully carved wooden bowls, decorative items and sculptures as well as textiles and crystals. A host of independent galleries can also be found in the town centre. Keep your eyes open and amble towards the most intriguing window displays.
Sample the Seafood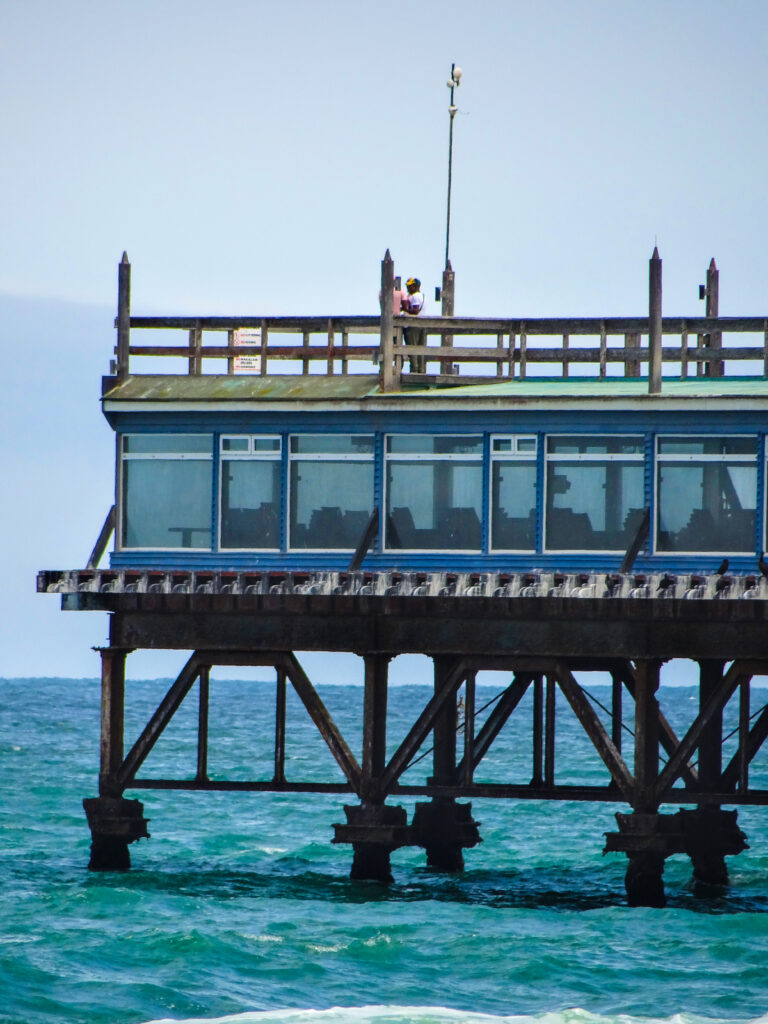 From the annual Nedbank Swakopmund Food Festival, its foodie fueled Swakopmund Food Lab to its cluster of seaside food trucks replete with the treasured yellow bus, Swakopmund's food scene offers something a little different than what is available in the city. For one, access to the freshest oysters, straight off the hook fish and melt in your mouth sushi. Make the most of being coastal by splurging on the bounty of the sea. For more upscale dining with gorgeous views try Jetty 1905, Ocean Cellar or The Tug. A mid-range feast, value for money sushi and fresh fish to-go can be found at Fish Deli in the town centre. If spreading out on some grass and munching food truck fare from a to-go carton is more your thing, enjoy some succulent fish and chips from Fork 'n Nice.
Hit the Beach
This may sound like a no-brainer but you'd be surprised at how many people mission out to Swakopmund but don't take a moment to sit by the sea. In-between Easter cooking, art ambles, seafood sampling and more, make sure to take a moment to head to the water at one of Swakopmund's many gorgeous stretches of ocean. If The Mole is your preferred beach location, upgrade the outing with some rental items from Activity Bar situated at what I like to call the Strand Hotel strip. The Activity Bar offers assorted tours and excursions but also rents towels, umbrellas, cool boxes and pretty much whatever you need for a perfect beach day.
Travel safe, enjoy these easy itinerary items and have a happy long weekend.
-martha@namibian.com.na; Martha Mukaiwa on Twitter and Instagram; marthamukaiwa.com